To get the best fried chicken, steamed the chicken before frying, you can get crispy golden outside, but juicy and fully cooked fried chicken.
To slow down the banana ripening process, take them off the stem and store separately.

If using wooden skewers for barbeque or grilling, soak the skewers in water for an hour to prevent burning when cooking.

Store honey at room temperature, not in fridge.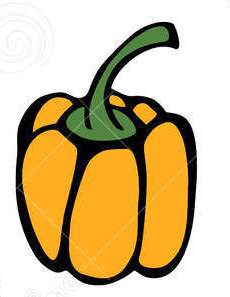 Don't turn meats too often when pan frying a chop, the more you turn, more juice loss, you will end up with a piece of tough and dry meat.
Tomatoes can last longer if store at room temperature rather than in the fridge.

Wrap your ice cream in a tied plastic bag before storing in the freezer, this keeps the ice cream soft.

To scoop rock hard ice cream, put your ice cream scoop in hot water for a few second before scooping.

If dishes are too salty, add sugar. If too sweet, add vinegar or lemon juice. For salty soups, add raw potato.

To open a very tied jar, wear rubber gloves. This gives extra friction.